Customer Care
Schmucker guarantees lasting assistance and consulting services in order to fully understand the needs of customers and to build tailored machines for particular packaging requirements. The company collaborates with the customer endlessly: the relationship begins with the initial contact, to then be made official with the placement of the order, to subsequently continue regularly while the machine is being built, through to final testing and after-sales assistance.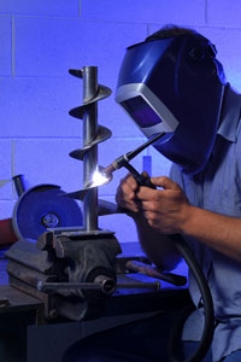 Schmucker guarantees spare parts for the whole service life of the machine. Spares can be requested at any time and are sent out to the customer with 24 hours around Europe and within 48 hours in other countries around the world. Over 70% of spare parts are kept in stock by Schmucker so that any feasible emergencies can be resolved very quickly.
Over-the-phone assistance is also guaranteed by qualified personnel who are able to answer queries in four languages and provide assistance also by e-mail and/or fax throughout the entire work day. On request, customers can also get "on-line" technical assistance to resolve machine problems in any part of the world.
Customer and personnel training
For the customer
To assist customers in getting the best possible performance and results from their machines, Schmucker plans and organises specific courses to train customers and their workers on how to use the machines correctly, preparing them so that they are able to operate the machines easily and to carry out maintenance straightforwardly. Thanks to the so-called "trouble-shooting" strategies, machine anomalies or the most common mistakes made by operators are simulated so that local personnel know what to do and how to resolve any feasible emergency and/or malfunctioning. Our staff also assists each customer with setting-up on-site and with the overall management of the machine.
For our personnel
Schmucker schedules and organises periodic training courses for its personnel with the aim to keep them up-to-date at all times concerning progress in the specific technologies. These initiatives reflect our corporate policy: Schmucker firmly believes that the secret to success in such a highly competitive global marketplace lies in the strength of competent and qualified personnel.